GREG GUTFELD: We all know Biden is no uniter
NEWYou can now listen to Fox News articles!
So President Biden arrived in Ukraine early Monday morning. Not only were the Ukrainians surprised, but so was Joe. He was told by his handlers he was headed to Disney World. It was a surprise visit ahead of the one-year anniversary of Russia's invasion. There, he announced an additional half billion in U.S. assistance. You know, I'm thinking it would have been great if Russia attacked East Palestine. Because then they would get the money and then the president would visit. Moving on. But this dominates headlines today, as it should, considering that's our tax dollars. Right? And it's all about unity. That Joe wants to show everyone we're unified in the fight against Russia. 
But what about unity here? But one thing Joe boasted would be his specialty. But every time he claims to heal, he just gleefully salts the wound like it's a terrified slug. Late last week, he hosted a screening of the movie "Till" about the 1955 lynching of 15-year-old Emmett Till in Mississippi. Now, obviously, that crime was horrifying and it's an important story to tell. But here's the odd part. During that speech, Biden also said this.
JOE BIDEN: You know, folks, lynching is pure terror… Lynched for simply being black, nothing more. With white crowds, white families gathered to celebrate the spectacle, taking pictures of the bodies and mailing them as postcards. Hard to believe, but that's what was done. And some people still want to do that. 
BIDEN REPEATS QUESTIONABLE CLAIM HE FREQUENTED BLACK CHURCH DURING CIVIL RIGHTS MOVEMENT
Some people still want to do that?! I guess so. But I think it's to politicians, not to Black people when they say s*** like that. Some uniter. So he's saying that White people gather to celebrate taking pictures of bodies, and some people still want to do that now. So in his mind, or what's left of it, lynching is alive and well. Well, way to turn down the temperature with gasoline and a blow torch, you unifier. I got to calm down. Deep breath. It's President's Day. So what evidence does he offer to support this claim? I mean, even Jussie Smollett brought a sandwich. Joe offers nothing. In his words, White crowds are still perpetuating violence against Blacks. But moments later, he points to the death of Tyre Nichols.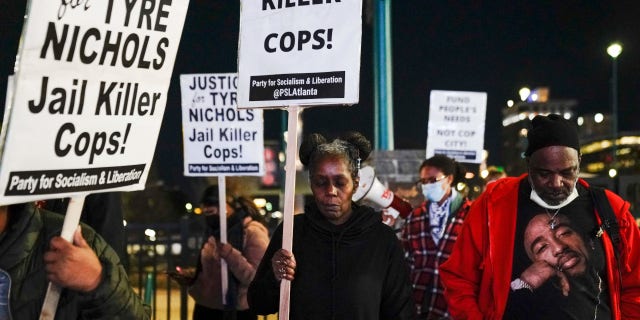 JOE BIDEN: So many black and brown families' parents have to have a similar conversation with their children, worrying about whether they'll come home from a walk down the street or playing in the park or just driving a car like we saw Tyre Nichols just last month. 
Now we know Nichols wasn't the victim of a White mob, but five Black police officers. The last time I checked, they didn't identify as Caucasian. So if lynching is still alive and well, why not name some of these present-day lynchers? Is it Mitt Romney? Remember, Biden already said he would put Blacks back in chains. And given that Joe was pals with Robert Byrd, a former KKK member who he eulogized after his death in 2010 maybe you should have some of these creeps on speed dial. Obviously, today's society finds lynching abhorrent and the guilty are convicted of murder. But the way Biden would have you believe it. Not only do White people want to lynch Blacks, it's a widespread problem. You know, like climate change or violence against trans-Eskimos with dyslexia. I hear it's really tab. 
Deep down, Biden knows he's lying, but he's reading what's put in front of him without questioning a word. You have to hand it to the Dems for making him the nominee. They found the only person mindless enough to say garbage they themselves wouldn't have the balls to say if they sat in the Oval Office. And he never seems to realize that saying s*** like this actually makes things a whole lot worse. Yet he claims he and the White House are working to improve race relations in this country. Yeah, and I bought those new binoculars because I'm a bird watcher. That's what I tell the cops. But the White House is in a weird place. You can't tout progress in race relations because that means you can't tout fear of Whitey. Oppression must be alive and well or Whitey ain't so bad. Right, Joe? 
JOE BIDEN'S CHECKERED HISTORY OF RACE RELATIONS EXPOSED IN NEW BOOK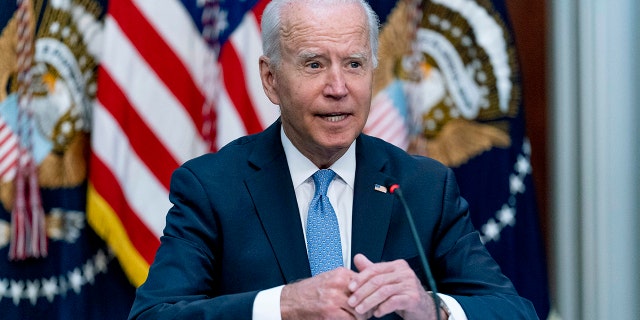 JOE BIDEN: I got involved in the civil rights movement as a public defender. I thought you could defeat hate because we passed the Civil Rights Act and so many other things. But I learned a lesson. Hate never goes away. It just hides under the rocks until it's given a little oxygen by lousy people. 
CLICK HERE TO GET THE FOX NEWS APP
Well, lucky for Joe, no one has ever accused him of getting too much oxygen. So is Joe, the civil rights warrior he claims he was? I mean, he lied about being arrested at civil rights protests. He sponsored a crime bill that put millions of Blacks behind bars. The most he's done for civil rights is get lost at an airport in South Africa. So that's his message on current race relations. 'Hey, it was bad way back when,' but get this, it's still really bad and you're welcome. Seriously, if progressives are about race, and it's still a racist world, then it's kind of got to be on them. But maybe it's just all about projecting fear. The fact is, the last couple of years haven't been great for our country. And so all Joe has to sell is fear. And with Joe in Ukraine, maybe we should be pretty scared. After all, in Joe's head, World War III could eliminate racism entirely.