Being the only one leaves a mark: a Black mother on the long shadow of school segregation | US education
I'm sitting in the auditorium at my children's elementary school. On stage is a multiracial group of kids in a circle singing a K-pop song – in Korean – for the annual talent show. The gym floor that doubles as theatre seating is full of parents, teachers, caregivers and supporters of all kinds.
I scan the demographics in the room like a statistician, curious at how diverse it is. Craning my head to discern how many languages are being spoken around me, how many nations are represented. I wonder about the span of ages, people with disabilities, and race. Always race.
It's beautiful. A moving, living thing. A diverse community in action, teeming with difference. But then I think of the dread I often feel walking through the school playground at pickup time. Same school but, somehow, a different demographic.
In the leafy, progressive part of northwest Washington DC, where I live, social and cultural divisions are clearly on display on playgrounds. Nannies from various countries gather in groups to socialize, always keeping a watchful eye on the babies and toddlers in their care. Mothers who can afford not to work wear expensive workout gear accessorized with even more expensive baby gear. And there is the still unusual and often solitary dad on playground duty for whatever reason.
We joined our local school when our eldest was four years old; he's now 10. We deliberately chose it for its warmth, small size and history of cultural diversity. We have friends here. And yet, my discomfort on the playground remains because I belong to several groups and none at the same time.
I'm often the sole Black mother walking through a sea of white parents. The tide of whiteness regularly swallows up everything other than itself and I feel starkly exposed and different.
Our school is one of the more racially diverse in this part of town and yet much of the social activity that surrounds it – the Parent Teacher Association, fundraising, volunteering and life on the playground – feels dominated by white parents. Parents of color are underrepresented. Is it because they don't feel welcome? Is it a problem of distance, free time, work schedules or financial pressures? I have struggled with participating for all these reasons.
Let me be clear: there are no dirty looks or any outward forms of exclusion – no hostility whatsoever. I am by no means walking through the torrent of rocks and spit and hatred spewed on the first families to integrate schools in Little Rock, Arkansas, in the 1950s. But I do hear those echoes somehow.
No one is throwing rocks, but being the only one leaves a mark. Washington DC is a notoriously segregated city and the school system has always shown the evidence, even in its most "liberal" spots.
For me, there are echoes, there are ghosts.
---
I am the granddaughter of Drs Kenneth and Mamie Phipps Clark, psychologists and educators whose research with African American children was central to arguments that led to the 1954 Brown v Board of Education supreme court decision to desegregate public schools.
My grandparents designed a study commonly known as "the doll test", in which they used four dolls, identical except for color, to test children's racial perceptions. Black and white dolls were presented to children to help determine their preferences and sense of self. Most of the children preferred the white dolls to the Black ones. They said the Black dolls were "bad" and the white dolls looked most like them, reflecting not how they actually looked but how they wanted to be.
The findings helped the supreme court to conclude that segregation was detrimental to the self-esteem of Black and white children, and that "separate but equal" was a doctrine that should not stand.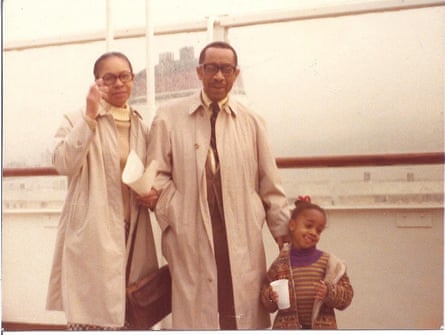 On the day the court handed down its decision, my grandparents were thrilled. My mother, Kate, who is now 82, recalls: "There was such joy. People calling up, people coming by. It was just ecstasy. People were so happy, my father making a lot of noise, yelling and carrying on.
"There was euphoria but very quickly everybody knew that it wasn't going to be utopia, that this wasn't going to happen easily and indeed, it didn't happen easily in the south," my mother says. "The north was actually worse than the south, not by law, but by neighborhood, because Black people lived in this neighborhood and then they went to that school."
In the seven decades since the Brown decision, various local and national programs to enforce school integration such as busing, which involved transporting students to schools in different neighborhoods to improve racial diversity, have been largely unsuccessful, met with vitriol, violence and crucially a lack of will to train teachers, community leaders and families about how to connect after generations of social and economic apartheid.
Almost 80 years after my grandparents completed the doll test, segregation remains a fact of life in much of America.
---
My childhood is filled with memories of my grandparents' house in the near suburbs of New York City, overlooking the Hudson River. It was full of music, smells and people traffic during holidays, or any given Sunday. My mother remembers extraordinary people – James Baldwin, Ralph Ellison, Jacob Lawrence, John Hope Franklin – as dear family friends; they would gather and talk, laugh, eat, argue. In her memory and my own, the house was filled with life.
At other times, the house was museum-quiet. The library, a gift from my grandmother to my grandfather, had high sloping ceilings and oddly shaped windows, and a massive desk that dwarfed us all. Books upon books were interrupted by paintings and sculptures as well as medals and awards with one or both of their names engraved.
My grandfather, who wore tortoise-shell glasses, would be there writing and studying, with his pack of Marlboro red cigarettes never far from his hands. He did not seem to bear the visible scars of racism; he carried an urbane, professorial dignity and could never be referred to as anyone's "boy".
On some Saturday mornings, my grandmother would heat an iron comb on the gas stove and use it to straighten my and my sister's hair. My sister and I sometimes went to the attic to touch her clothes: taffetas, fur, embroidery, African prints, silks. My grandmother was available and warm in her own way, while also being impossibly beautiful and elegant. She held herself and others to incredibly high standards. Raised as a Black woman in the deep south, she knew she had to be twice as good.
It all sounds grand as I write this and yes, my grandparents had risen to a social class that defied the rules for who could be upwardly mobile in US society. They were the first two Black PhD graduates in psychology from Columbia University, and they founded the first Black thinktank in the US. My grandfather was the first African American president of the American Psychological Association. He was a university professor and the author of several books on the subject of inequality in American cities and its consequences on children and communities of color.
Together my grandparents founded the Northside Center for Child Development in Harlem – a center for children and families that supports behavioral, mental and educational health. It was one of the first centers of its kind, founded over 70 years ago and still in operation today. The contributions they made in their fields continue to influence families, students, professors and lawmakers.
But it is also true that no matter how much opportunity or privilege they may have had access to, there would always be sharp reminders of our status as Black people in the US.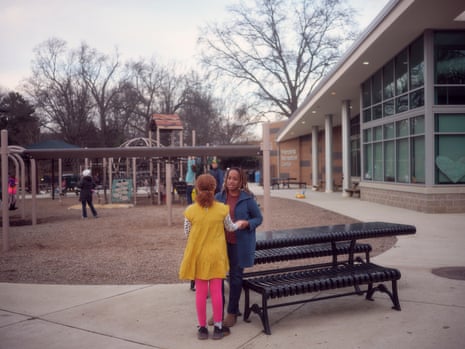 My grandfather, in particular, gained national renown as a champion of racial integration. Born to Jamaican parents and arriving in the US via Ellis Island, he had an immigrant's faith that every child, if given the right tools, could claim their share of the American dream. He thought education was the key. He therefore rejected the calls of 1960s radicals for Black nationalism and separatism.
Later in the 1960s, 1970s and beyond, he became known as an elder in civil rights circles, a thinker, a leader – and always an "integrationist", as the title of a 1982 New Yorker magazine profile put it. But the term was not always meant to flatter. To join forces with white people has always been charged territory for many Black activists, as marginalization and racism continue to be insidious even in the most enlightened, the "safest", of spaces.
My grandfather was not afraid to be contrary and could easily be stubborn in the face of criticism. He certainly received it from all sides. Some found him arrogant and committed to respectability while others thought he pushed too hard. He moderated several televised roundtables and discussions with his peers, notable thinkers and activists of the day including Malcolm X, Martin Luther King Jr, and his friend James Baldwin, bringing together disparate perspectives that he didn't always agree with.
He wasn't so much interested in consensus but solutions, and he was willing to get his reputation a little dirty in the process. He even seemed to enjoy a little bit of conflict, knowing he had refuge in a tight circle of friends and confidants – above all in my grandmother. He never recovered his spark after she died too soon.
---
When my grandparents moved the family from Harlem in the late 1950s, my mother was furious at her parents for taking her away from her friends and her life back in the city. "I felt alone. I wasn't happy with the suburbs at all," she says. "I didn't like my school. I was the only Black child in my class. At recess the other children would avoid me or stare. I felt terrible. I felt my parents were torturing me by bringing me into this environment. I was mad at them for years for not getting it. They didn't seem to see that it was a problem."
My mother decided to respond by working hard and being a successful student, eventually becoming president of the honor society – though she was not welcome to join her classmates socially or in their homes.
I went to the same middle school, in the same predominantly white suburb as my mother, and was successful too. I was also more able to integrate socially. I found a little group of friends and was invited to dinner and parties and sleepovers, though I can't say that I ever truly found connection or community. I had a nagging, subtle sense of not belonging. My fellow students would ask to touch my hair and express curiosity about my "exotic" life even though I lived in the same small world they did. I did not find my people there.
Later, I switched to a private high school in Manhattan. It was my choice: the quiet streets of our provincial town were no match for New York City and all its cultural delights. I also had a desire to achieve and contribute in the way I saw my parents and grandparents doing. That education might be the way forward was not lost on me. The school was and still is known for educating an elite class of movers, shakers, achievers – it is said that those who can afford these schools are purchasing a near guarantee of success later in life.
There were more students of color than in my previous school but still not many, and often they were city kids, not soft and suburban as I felt. It seemed that the Black and Hispanic students were there to diversify the population, more as a feature of the place rather than a part of it. Academically, I fared well; internally, I was trying to keep my head above water.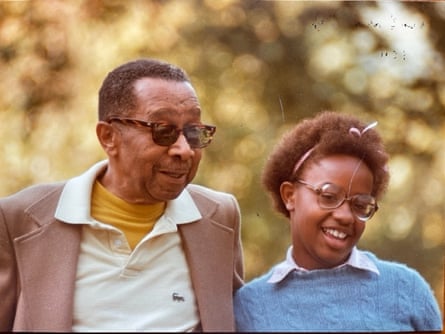 Black boys, in my view, were often the most othered, stereotyped and made to suffer for being different, a problem we have not yet solved in or out of the classroom. I learned first-hand that the consequences of that pressured environment could harshly affect students of all races; the evidence was clear in drug and alcohol abuse, mental health problems and social dysfunction. I carry the scars from that time and worry that my own son will suffer through unconscious bias or indifference to his glowing potential, as I have witnessed among so many of my male counterparts and relatives, regardless of the type of school he attends.
College was different for me. Finally, I found true racial diversity and I found my people – friends who shared my interests and my quirks, who brought out my strengths and softened my insecurities. Most of my new friends were Black. Some would call it self-segregation, but I found home with the people that looked like me, understood me and felt like family.
I went even further by spending a semester at Spelman College in Atlanta, the well known historically Black college for women.
I told my grandfather, feeling proud of my choice. It was the only time he ever shut me down. He openly disapproved, implying that I was limiting myself. I wish I could have made him understand that my choice was based in love for us – our community and myself. My grandmother had died years earlier and I believe she might have understood – I wanted to study with those amazing Black female academics and sit with my sisters as we did it.
My time at Spelman remains a magical moment in my memory. The friends I made and still have, the professors who nurtured both my feminism and femininity, a culture that fed all of my cravings – that period is golden in my mind.
My grandfather died in 2005, deeply disappointed that the systems of racism and segregation in housing and schools remained entrenched, his vision for the country unfulfilled. My mother says: "My father died a very angry man because he was confronted with segregation in every way."
Her husband – my father – Don Harris, 82, a civil rights activist in his youth, adds: "He became increasingly depressed and bitter about what the future would look like. Both he and my own father were bitter that things hadn't moved faster and been more positive for Black people.
"Kenneth's grand scheme, at the end, is so dependent upon white people to make it work and the reality is that none of us really trust white people. You're not going to put all your trust and confidence and hope in them to make the dream happen. If you do that, you're not going to have a dream; it won't be realized, it will be deferred, once again."
---
David, the father of my children, my husband, is white – though he is British, not American (and full disclosure: he's a journalist at the Guardian). The caveat counts for me because, while the UK's history is also full of racial violence, abuse and degradation, that is another mess. This is my mess. I grew up here in these spaces, I played as a child in these playgrounds; the marks don't wash away with time.
I've thought so often about what my grandparents would have made of my husband. In truth, I think they might have been suspicious or wary before they truly knew him. Although they had warm, productive and close relationships with white people in their work, my sense is that they were keenly aware of the sharp difference between social integration and the educational integration they fought for.
I have always been socially adventurous; I sought connection everywhere I might find it. But as I began to seek a life partner I always hoped that I would end up with someone like my father, for his spirit but also for his Blackness.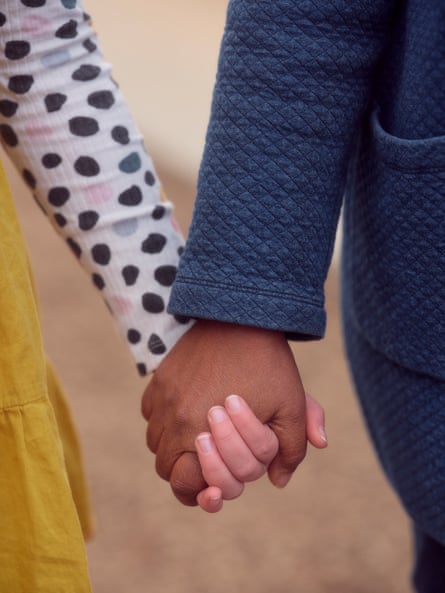 In the end, I believe I did find the things I wished for, but in ways I hadn't planned on. I have no doubts about my choice of a life partner, but I have struggled with finding a sense of place for us and our family. The sharp focus on racial division that intensified during the first waves of the pandemic; my grief during the still painful season when George Floyd and Breonna Taylor were murdered; the fight to silence America's racial history in schools – these things churn my insides, the repetitions and reverberations of intolerance. I struggle with how much whiteness we live with, how it might damage me or my children.
Like me, my elder brother, Scott, is in an interracial marriage, and national statistics show such partnerships at an all-time high. Yet Scott, 56, is pessimistic: "As a divided country, we're divided on race more than ever now. A lot of people want to go back to what they say is simpler times but that's a euphemism for when people knew their place."
The author Toni Morrison was so visionary as to exclude whiteness altogether from her cultural conversation. That does not appear to be an option for me, not only because I have an interracial family, but was it ever possible as a child of those who found integration to be the way forward?
As much as I wish it wasn't true, my identity, journey, history, past, present, future are linked to this interconnection – the best and the worst of it.
---
I am now used to our predominantly white-centered playground, so I regularly come to gather my children and wave to the familiar faces, wishing them a great summer, or happy holidays, and "Yes, let's arrange that playdate". And I mean it. They are warm and so am I.
But this other thing is true too. That in our decidedly American way, we can live in the center of horrifying inequity knowing full well that the world should not be organized in this way.
The immediate instinct as a parent is to look after your own, keep your children safe and thriving and give them the conditions in which to bloom. My children are not navigating physical violence or poverty but there are dangers we live with every day: the psychological violence of invisibility and insignificance, the world telling them that they don't matter. That violence links them to children who are faced with the more immediate threats and consequences of inequality and segregation; it links me to the generations I came up with and those before me who were excluded directly or subtly. All those ghosts.
My mother counsels me to focus my faith in my children and trust their foundation and my own to forge our path. My father agrees that there is no safe place for my son. This world will find him more and more threatening as he grows, though he is the one under threat. No school can fix the problems we face as Black people in the world, economic, social, judicial, educational – take your pick.
I continue to struggle with what is. I'd give anything to ask my grandparents what they think I should do not only for my son but for all the sons and daughters who are living with less than they deserve. By sending our children to schools within this broken system, am I repeating what I experienced, blindly digging into the same groove without progress?
What I'm grappling with now is not the one-room schoolhouse in the deep south where only Black children were permitted, where they were treated like family, even if there were not enough books to go around. I'm talking about the inverse: where everyone is supposedly invited but only very few have access to opportunity even from the inside.
I have seen the same distressing patterns repeat in generation after generation in my own family. My nephew, Myles, 25, who began his university experience at a predominantly white college in Indiana, says: "There were no direct racial slurs or anything towards me personally but I could tell in some interactions inside and outside of the classroom that many were learning how to coexist with Black people.
"There would be a lot of questions, a lot of curiosity surrounding, 'Why do you do that?' I got tired of the effort I had to put forth to try and fit in. I was just tired of trying to put forth an image and effort in trying to coexist so I just retreated into my own shell."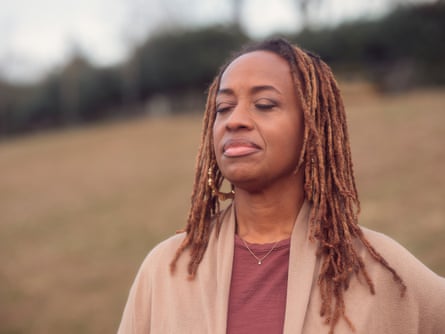 Myles withdrew after a year and transferred to Howard University, one of our most heralded HBCUs. His two younger sisters followed and both have matriculated there. He explains: "I just felt more comfortable. I realized, OK, yeah, I'm good now, I'm here, I'm free to explore.
"There is something about being in an environment where you can connect with someone on a non-verbal level and just understand versus having to put effort to try and fit in. The less effort you have to put in to actually learn and grow and be in an educational endeavor, the more successful you'll be in finding whatever it is you like or want to do."
Perhaps it's no surprise that all three of my sister's children have chosen and thrived at Howard in the ways that I did at Spelman. My grandparents met and married while at Howard University; the seeds of their doll study and lifetime of collaboration began there.
---
My daughter, who is nine, is obsessed with dolls. I have made it my business to make sure her dolls reflect the colors of my family. I would be mortified to do the doll test on my own daughter and have it turn out the "wrong" way. Her prized doll was made to look like a mini replica of her: freckled, golden, red and bronze. Not Black or white but certainly steeped in both.
My 10-year-old son is very happy in his social life. The majority of his friends are kids of color, often interracial, internationally mixed children as he is. They seem to recognize one another and flock together.
A new school year is well under way and the playground looms for me still. It's not my favorite place but I'm pushing myself to sit in the discomfort and spend a little more time there. It is a perfect container for the dynamics of belonging and isolation, conscious or unconscious, race or class related, passive or aggressive. All of this ricochets inside me and I'm thinking about my grandparents again, wishing I could talk with them and ask them for an answer.
History's rhythms repeat, rhyme and skip through the generations in my family …the way a flat rock skips on a wide lake. I like to imagine my grandmother on the Howard campus, here in Washington DC where I live. I visit the campus often these days and each time I pause hoping to catch a glimpse of her ghost – happy and free, blooming and inspired with the good work to come.
She wanted all children to feel that they belonged, despite the system that tells us only some truly do. No matter how much you are loved or not loved, if the system did not call for you, you could gather up the scraps and do your best.
All four of my grandparents did that – and made sure that we knew there was no other choice than to spin straw into whatever kind of gold we could.