Toronto mayor admits affair with female former staffer, resigns: 'Serious error in judgment'
Mayor John Tory of Toronto, Canada has announced his resignation following public revelations of an affair with a female former aide.
Tory, 68, admitted to carrying on a romantic relationship with an unnamed 31-year-old woman after the Toronto Star reported the affair.
SOME MIGRANTS HAVE SECOND THOUGHTS AFTER FLEEING NYC FOR CANADA, REPORTEDLY WANT TO RETURN: 'LOTS OF SNOW'
The relationship began during the COVID-19 pandemic, Tory said, during a time when he was regularly away from his wife of more than 40 years.
The mayor told the press that the extramarital affair "ended mutually by consent this year."
CANADA POLICE ID TORONTO HOMELESS MAN, 59, ALLEGEDLY MURDERED BY 8 TEEN GIRLS IN 'SWARMING' ATTACK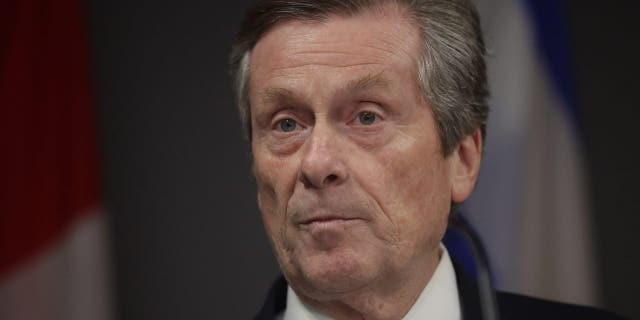 "I am deeply sorry, and I apologize unreservedly to the people of Toronto, and to all of those hurt by my actions," Tory said in his statement.  "Most of all, I apologize to my wife, Barb and to my family who I've let down more than anyone else."
Tory was elected as mayor of Toronto in 2014. He was re-elected in 2018 and won again in 2022.
CLICK HERE TO GET THE FOX NEWS APP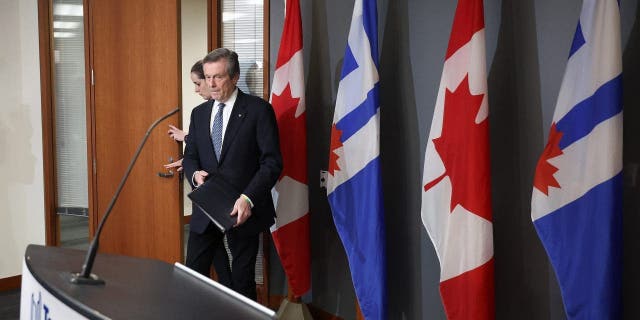 "I deeply regret having to step away from a job that I love in a city that I love even more," Tory said. "I believe, in my heart, it is best to fully commit myself to the work that is required to repair these most important relationships as well."